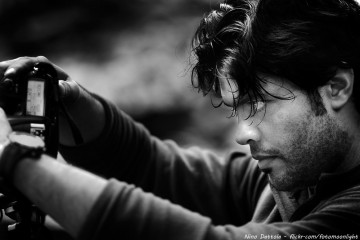 I was born in 1982 in Reggio di Calabria. Now I live in Piacenza and work in Milano.
My first reflex was a Nikon D80 which my parents gave me for gaining my Bachelor in Law degree in 2007.
For me, wildlife photography is about losing oneself in the forests. It's about admiring the dawn and the sunset, climbing mountains to see the clouds under my feet and to observe the wild animals, leaving far behind the mobile, the TV and the hectic routine. With photography I try to demonstrate how many wonders of the world we just don't see, being so caught up in the hustle and bustle of our daily lives. I try to share my respect and amazement in front of the colourful and incomparable beauty of nature. Lately, however, I've also been approaching the subject of portraits.
I want to transmit, through the composition, light and colour of my work, the emotion that I feel when my Nikon captures a moment in time forever. Every photo has its own history, arousing fond memories in me whilst always bringing other emotions to the sensitive observer.
Photography is a journey, it is friendship, it is discovery.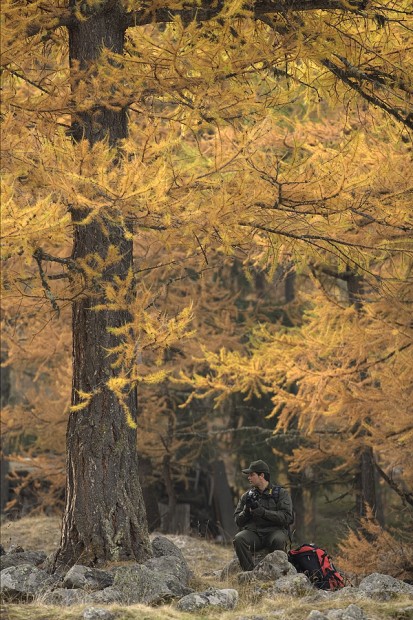 My photographic equipment:
– NIKON D800
– FUJIFILM X-T1 Graphite Silver Edition
– AF-S NIKKOR 24-120mm 1:4 G ED VRII
– AF-S NIKKOR DX 18-135mm 1:3.5 -5.6 G ED
– AF NIKKOR 50mm 1:1.8 D
– AF-S MICRO NIKKOR 105mm 1:2.8 G ED VR
– AF-S NIKKOR 300mm 1:2.8 G ED VR
– FUJINON LENS XF 18-55mm 1:2.8-4 R LM OIS
– NIKON FLASH SPEEDLIGHT SB-600
– NIKON AF-S TELECONVERTER TC-14EII
– NIKON MB-D12 MULTI-POWER BATTERY PACK x D800
– GOPRO HD HERO2 OUTDOOR PRO + ACCESSORIES
– DIFFUSER PIXCO FOR FLASH
– TRIPOD MANFROTTO 190XPROB
– HYDROSTATIC BALLED HEAD MANFROTTO 468MGRC4
– MONOPOD MANFROTTO 682B
– HEAD MANFROTTO 234RC
– TRIPOD CULLMANN NANOMAX 200T CB5.1
– HEAD CULLMANN CROSS CX450
– POLARIZER CIRCULAR FILTER B+W KSM SLIM 77mm MRC
– GREY FILTER HOYA ND8 77mm
– NIKON MC-DC1
– AMERISTEP DOGHOUSE BLIND
– SANDISK EXTREME PRO CF 16 GB UDMA 6 90MB/s
– SANDISK EXTREME PRO SD 16 GB 30MB/s
– SANDISK EXTREME SD 32 GB 45MB/s Class 10
– LEXAR PROFESSIONAL UDMA7 CF 8 GB 800x SPEED 120MB/s
– LEXAR PROFESSIONAL UDMA CF 4 GB 300x SPEED
– SAMSUNG NETBOOK
– DATACOLOR SPYDER 4 PRO
– BAG TAMRAC EXPEDITION 4
– BAG NIKON FOR REFLEX
– PROFESSIONAL PHOTOGRAPHIC RUCKSUCK LOWEPRO COMPUTERTREKKER AW
– QUECHUA BAG ARPENAZ 20XC
– QUECHUA TENT T2 ULTRALIGHT PRO
– MANTONA Gold, Silver, Black, White and Diffusion Panels – 60cm
– TELO MIMETICO CAMOUFLAGE 3m x 2,4m